The Female Speakers Conference is dedicated to helping shape the dialogue around the critical factors currently at play that keep women speakers from being found and recognised on stage.
Join us for an empowering day focused on the business of speaking and walk away with a better understanding of how to get on larger stages and be handsomely paid for it!
Gain valuable industry insights to help you better understand the type of speaker you are and where you can reap the best financial rewards.
Investigate what makes a great speaker profile, and explore some of the most common mistakes women make around marketing, branding, and sales which often stop us from being found and landing those high-level gigs.
Learn why bookers and agents struggle to find female speakers and discover how you can become top of mind.
Better understand how to find and secure speaking gigs so that you can increase your influence, upscale your business, and use your voice for good!
Plus, meet the women setting new standards and inspiring us from stage in innovative ways as we recognise these trailblazers across a diverse array of categories in the second annual Professional Speaker Awards.
To lean more visit or register now!
MC & Founder – Lovelda Vincenzi – www.lovelda.com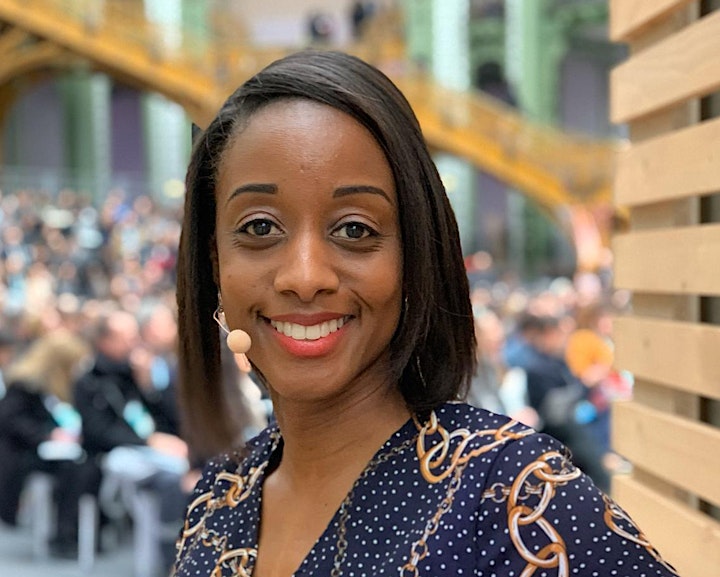 International event MC and Moderator, Lovelda has been speaking and performing on stages since the age of 13. With a background in event creation herself, Lovelda now specialises in MCing and moderating business conferences & summits for organisers who have want to create memorable events. She is a professional, dynamic & versatile MC who is an asset to any event management team.
Throughout her career Lovelda has introduced senior executives from companies such as Time Inc., Telefonica, Vodafone, Twitter & Google to the stage as well as household names such as Rachael Elnaugh (former Dragon on Dragon's Den) and Monica Lewinsky.
As a former radio host of her own radio show Lovelda has interviewed over 200 entrepreneurs including Rachael Elnaugh (former Dragon on Dragon's Den), James Eder (Co-founder of Student Beans) and Marjean Holden (Hollywood Actress).
Having travelled since age 3 and lived in Papua New Guinea and the UK, Lovelda is passionate about travel, diversity and business. This unique background allows Lovelda to easily adapt to different situations and ask questions, which challenge the status quo.
She has been featured in Psychologies magazine and appeared as a regular commentator on live global news for Arise TV.
Interested in SPONSORING the event? Please email: speak@femalespeakersglobal.com
Date & time
Thu, 10 June 2021
11:00 – 16:00 BST
Ticket Information: https://www.eventbrite.co.uk/e/female-speakers-conference-awards-2021-tickets